Here at Physio Connect, we pride ourselves in providing the most comprehensive, innovative and patient-centred integrated healthcare service in Auckland. Our grounding in the latest evidence-based medicine combined with our passionate and highly skilled practitioners who constantly strive nothing less than clinical excellence make us a valuable point of referral for any practitioner who has patients needing the best in musculoskeletal care.
We value your trust in us with your patients for this important area of care and would love to work with you to get their best outcome possible for your patients' injury and pain, and most importantly, their quality of life. We keep you updated with patient progress (if requested) with objective outcome measures.
If you'd like to have a chat about how we can work together, please contact our office directly by emailing regan@physioconnect.co.nz or calling (09) 488 6477.
HOW WE CAN HELP YOUR PATIENTS
KEY REFERRAL AREAS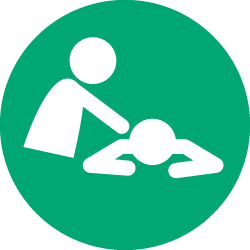 PHYSIOTHERAPY
We offer a comprehensive physiotherapy service that utilise both gold standard and the latest in evidence-based treatment approaches to treat a variety of musculoskeletal ailments, ensuring our patients are receiving the best care, clinical outcomes and long-term prognosis. Our services range from acute, chronic/postural and post-operative rehabilitation to needling and clinical pilates. Our strong relationships with neighbouring gyms and sports clubs means patients have access to a wide range of facilities with the goal of optimum long term rehabilitation.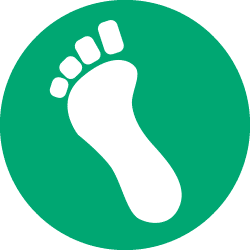 PODIATRY
We offer comprehensive Podiatric services. We are committed to delivering a gold-standard, innovative and patient-centred service that is grounded in the latest clinical evidence and accessible to anyone in the region. Podiatric treatment in the Physio Connect Brand is based around biomechanics, rehabilitation, orthotics, injection therapies and minor surgical procedures.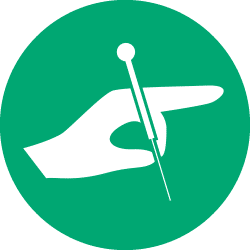 iNJECTION THERAPY
Physio Connect is one of a select few clinics in Auckland to offer both Plasma Rich Protein (PRP including subsidiary LP-PRP, PR-PRP, PRGF) and Autologous Conditioned Serum (ACS) injection therapies. These therapies have been shown to significantly improve osteoarthritic and musculoskeletal pain respectively, and produce outcomes superior to cortisone and hyaluronic treatments.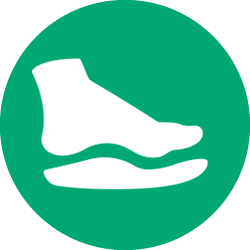 ORTHOTIC THERAPY
Orthotic therapy is a key area of expertise at Physio Connect due to the extensive biomechanical knowledge of our skilled podiatrists that goes into every orthotic script. An orthotic is prescribed following an extensive biomechanical assessment and a cast of the patient's feet. We then use New Zealand's leading orthotics lab to create each orthotic, ensuring they are made precisely to each patient's foot and exact treatment goals using the highest quality materials for maximum durability and comfort. Because orthotics can be a vital part of off-loading damaged tissues and structures, we ensure that these function well and feel great.
ACUPUNCTURE
Our approach to acupuncture combines a variety of traditional Chinese medicine techniques including trigger point therapy, cupping, vibration therapy, moxibustion and traditional Chinese massage with other Western therapies to produce a multifaceted and holistic healthcare approach with great patient outcomes.