TRADITIONAL CHINESE ACUPUNCTURE
EFFECTIVE, NATURAL PAIN RELIEF
Physio Connect are proud to have highly skilled acupuncturists on our team. We incorporate traditional Chinese acupuncture as part of our holistic approach to healthcare, looking between Eastern and Western approaches in medicine to assist recovery, achieve and exceed treatment goals.
Our passion in acupuncture is reinforced by the physical results and changes we see in a patient (as well as their mood!) following their acupuncture treatment which is often a last ditch effort for those feeling helpless and that there is no solution to their musculoskeletal pain.
Having the ability to help our patients improve not only their pain levels but their quality of life through acupuncture is one of the many reasons we see superior results and treatment outcomes with our integrated healthcare approach.
Aside from the use of thin needles, we use a variety of methods in including cupping, vibration therapy, moxibustion, traditional Chinese massage and trigger point therapy to influence energy flow, treat illness and relieve pain. We have a wide variety of tools available if you are uncomfortable with a certain method but would still like to try acupuncture - our patients remain at the centre of everything we do and your health, well-being and comfort is our number one priority!
Often, acupuncture is used following an injury that results in an increase in heat signs, swelling and redness among other symptoms. Here, acupuncture aims to draw heat away from the injured area to reduce these symptoms. From a Western perspective, this may be seen as aiding the body's own healing response in progressing to the next phase of healing. Often results can be seen immediately after the sessions.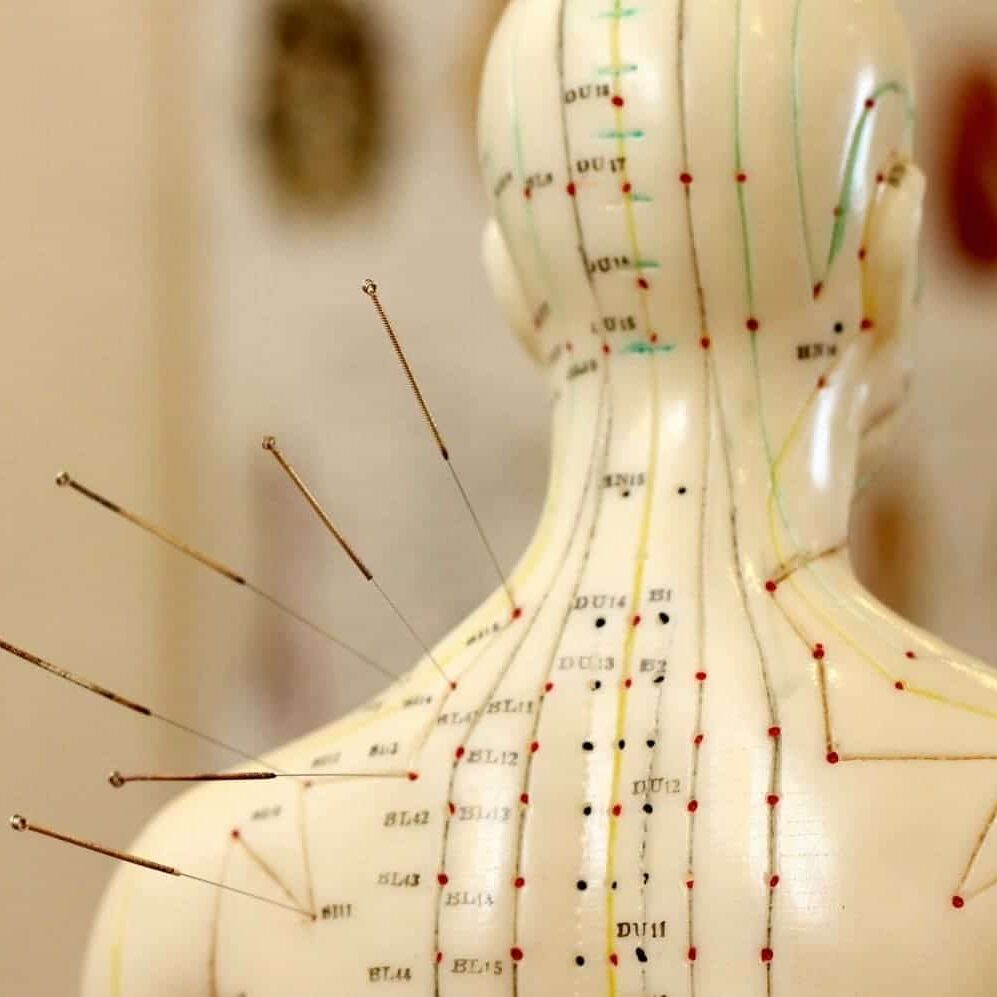 YOUR ACUPUNCTURE APPOINTMENT
WHAT TO eXPECT
If you already have a treatment plan with us, we will have all of your details on file so all you will need to bring is loose clothing, ideally shorts and t-shirt. For your initial appointment, please bring any relevant medical information and history, alongside a list of your current medication. Your practitioner will begin with a consultation and assessment to ensure that acupuncture is right for you, discuss expected outcomes and answer any questions or concerns that you may have. After discussing your treatment plan, your practitioner will conduct treatment and advise on any post-treatment considerations.